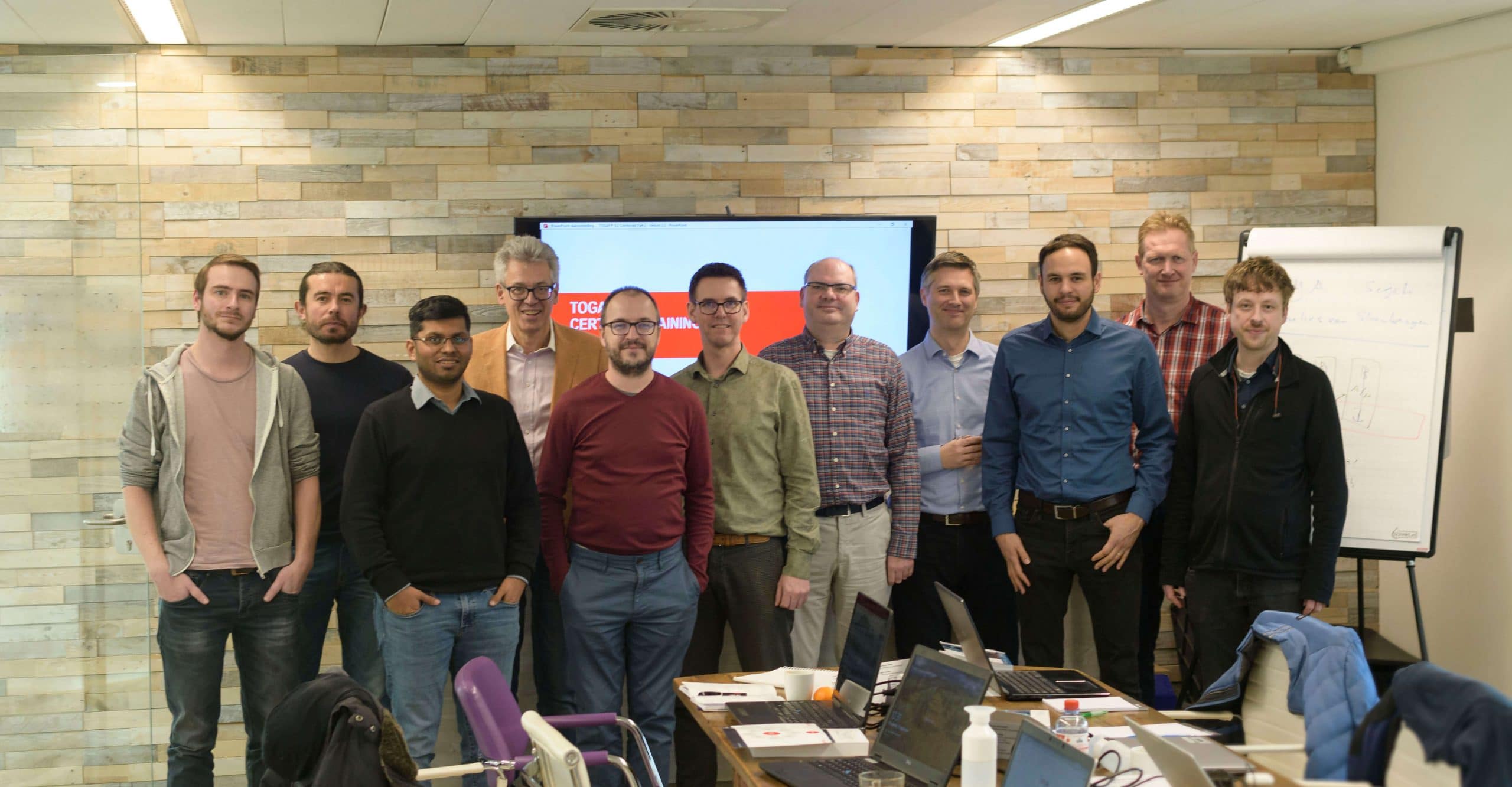 TOGAF® 9.2 Training Utrecht – December 2019
Terugblik op de TOGAF® training van December 2019

Beoordeling van de trainer

Beoordeling van de training
Maandag 16 December startte de allerlaatste TOGAF® training in Utrecht van 2019, met dit keer maar liefst 13 participanten.
Bijzonder aan deze TOGAF® training was de grote diversiteit aan nationaliteiten. Doordat dit een engelstalige training was, bood het ook de mogelijkheid voor expats om de training te volgen. Daarnaast waren er ook een aantal Duitstalige en Italiaanse deelnemers. Dit zorgde er mede voordat het een interactieve week werd, vol met interessante discussies en praktijkcases!
Slagingspercentage: 95%!
Reviews van de deelnemers:
I recommend the training because TOGAF source materials are to dry and abstract for human consumption. The training makes the material come to life.
This can lead you to next level of your professional career!
Good for examples from real life practice
Provides Generic Perspective of Architecture