The European Single Digital Market, eGovernment and what Enterprise Architects can expect (part 2/3)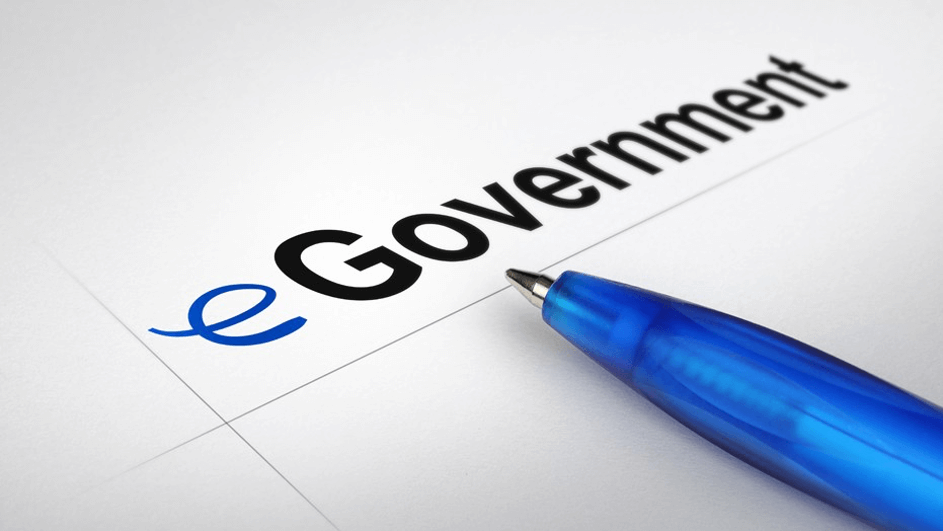 Effective eGovernment can provide a wide variety of benefits including more efficiency and savings for governments and businesses, increased transparency, and greater participation of citizens in political life.
ICTs are already widely used by government bodies, as it happens in enterprises, but eGovernment involves much more than just the tools or putting forms in a PDF format on a webpage. It also involves rethinking organisations and processes and changing behaviour so that public services are delivered more efficiently to people. It takes enterprise architects to blueprint the new digital solutions. Implemented well, eGovernment enables citizens, enterprises and organisations to carry out their business with government more easily, more quickly and at lower cost.
The potential cost savings are massive. In Denmark, for example, electronic invoicing saves taxpayers €150 million and businesses €50 million a year. If introduced across the EU, annual savings could exceed €50 billion. In Italy alone, e-procurement systems cut over €3 billion in costs.
Cross-border Digital Public Services allow achieving the digital single market: in the European Union's internal market, people are able to move freely – either for work or for private reasons – so they need to be able to deal easily with public services outside their home country.
ICT systems are now at the heart of government processes, but efforts are still needed to ensure they continue to improve the delivery of government services.
As part of its strategy, the European Commission is taking concrete actions for the development of Cross-border Digital Public Services. These include, but are not limited to, the creation of European interoperable platforms (see previous article) such as a common framework for citizens' electronic identity management (eID), and the fostering of innovation through the Competitiveness and Innovation Programme (funding Large Scale Pilots and eParticipation projects).
Guidelines are available on how to make better use of open standards for ICT systems of public authorities in order to avoid dependencies on certain suppliers of ICT systems (lock in).
Goals
Public authorities and other public bodies in the EU wanted to provide cross-border, personalised, user-friendly and fully digital public services by 2020 across all processes. The innovation potential of the digital environment should be exploited in order to facilitate interaction with individual stakeholders and other public institutions.
Benefits of eGovernment
The main advantage for the citizen is that he can be in better contact with the authorities. This is particularly important for the EU, with its 513 million citizens in now 27 Member States. Technological progress, particularly through the Internet, enables new channels of communication and interaction. The citizen has the advantage that information from the authorities is available "around the clock" and that the communication possibilities are also considerably expanded. For him, this often eliminates the need for time-consuming paths. At the same time, these new technical capabilities simplify and often automate many processes in the authorities, so that more capacity is available for special cases, which in turn benefits the citizen. At the same time, the transparency of the Authority will be increased by improving the visibility of individual processing steps or information channels for the citizen (reducing corruption). Making information more accessible to citizens will support the process of political decision-making and increase participation, for example in online elections. This leads to a general strengthening of democracy. This is particularly important for EU countries where information has not been readily available, such as those in the former Eastern Bloc. The aim is to promote social inclusion and integration through the availability of European Union information and services throughout Europe, thereby enabling Europe to grow together.
eGovernment also has significant benefits for the economy within the European Union. It is estimated that companies with 2,000 employees invest around 365 personnel days to submit both applications and data to government agencies. The high level of bureaucracy is also reflected in the high number of administrative contacts, which at 130 are significantly higher than those of the citizens. The effectiveness and acceleration of government procedures is expected to generate significant savings. This strengthens the individual companies as well as the entire European Economic Area in the international competition. In addition, the constantly available public services promote and support the free movement of goods and the freedom of establishment.
Apart from these significant benefits for citizens and the economy, there is also a not insignificant advantage for the authorities: cost savings. New electronic and often automated processes save time, money and employees.
Design-Principles for eGovernment
EU has defined design principles, which aim to govern and drive the development and implementation of eGovernment and can be re-used by enterprise architects architecting specific blueprints for regional solutions.
Digital by default
Public administration services are intended to provide digital and machine-readable information. Groups of people who are unable or unwilling to take advantage of this offer will become alternative channels. In addition, it would ideally be a matter of several digital channels and a central point of contact should be made available to public services.  This principle is intended to save citizens time and effort, as the use of digital services is easier and more convenient than the processing by analogy. For this purpose, digital administrative services can be provided by cost and time management services.
Once only principle
In order to avoid unnecessary burdens on citizens, public administrations should ensure that people and businesses only have to provide them with the same information once. Where legally permissible, the data is automatically exchanged among the authorities, taking full account of data protection aspects.  In practice, for example, in the case of family allowances in Austria after the birth of the child, the authorities are examined without application whether a legal right exists. If this is given, the parents will be informed and the money will be automatically transferred to the account. If a vote with up to six authorities was necessary by May 2015, citizens now generally no longer have to provide any evidence and receive support without applying.
Inclusion and accessibility
Digital public services should be designed to be inclusive and involve different needs, such as those of people with disabilities or the elderly.  For example, the UK Government regularly provides information on how to design digital services inclusively so that as many people as possible can use them.
Openness and transparency
Information and data should be exchanged between public administrations. However, citizens and businesses should also have access to their data in order to enable them to control and correct the data. In addition, users should be given an insight into the state of their administrative procedures. Different stakeholders should be involved in the development and delivery of services.
For example, this principle is implemented in the Estonian Population Register, which stores basic information about each person living in Estonia. It contains names, dates of birth, place of residence and other statistical data such as nationality, mother tongue, education and occupation. Each resident can view and correct his data connected to other systems in the register.
Cross-border by default
In order to facilitate mobility in the Single Market and avoid further fragmentation, public administrations should make eligible digital services available across borders.  An example of this is Sweden, which has set up an online service that allows students from third countries to access academic programmes at Stockholm University. It allows the use of national eIDs for identification and signing by a federal cross-border authentication tool.
Interoperability by default
Public services should be designed to be delivered throughout the internal market and across organisational boundaries. This should ensure the free exchange of data and digital services in the EU.  The National Interoperability Framework Observatory (NIFO), which provides information on interoperability activities in Europe, contributes to this. It analyses the national interoperability frameworks (NIFs) of EU Member States and associated countries and aligns them with the European Interoperability Framework (EIF), thereby promoting the creation of an internal market for digital public Services.
Trustworthiness and security
The protection of personal data, privacy and IT security should go beyond mere compliance with the legal framework. In order to take this into account, particular attention should be paid to this already in the design phase. This contributes significantly to increasing the trust and acceptance of digital services.
An example of compliance with this principle is the citizens' card in Austria. With this electronic ID (eID), citizens can use digital public services, it is also a virtual ID and is considered a valid electronic signature. It relies on multi-factor authentication against misuse for a high level of security when logging on. In order to comply with a high level of data protection, it relies on cryptographic methods so that the collected data can only be used on a task-oriented level.
Download the full article here