More than just a snapshot.
There are many dimensions to working under an architecture approach. Think of the process, the materials that are made, the tools that are used. In order to set up the architecture function effectively, it is essential to set priorities. With our assessment scan it is possible to form an image of the different dimensions.
The self-assessment below gives an insight into the maturity of your organization. If you want us to do an assessment and make a proposal to make your organization more architecture aware and to link it to agile, please contact us.
Assessment focuses on:
Agile Architecture
Proces
Stakeholders
Connection with business
Tool usage
Communication
Culture
Do you prefer a customized assessment?
Request more information.
Enterprise Architecture Assessment
How mature is your company with regard to the possibilities of Enterprise Architecture? Answer the following 10 questions and find out how well your organization is doing and how it could improve:
Request a customized assessment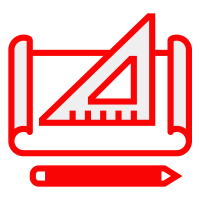 We would like to make an analysis and approach for your organization to interweave enterprise architecture in existing processes and organizational components. It is about bringing mindset and embedding it in your organization.
There is a certain natural sequence to address the different aspects of working under architecture. In addition, a focus area does not need to be filled in immediately to perfection.
We would be happy to help you further, please fill in the form if you want us to get in contact with you.